Hello everyone! I am your host Jennifer Myers Chua. I'm the CCO and co-founder of Hip Mommies – a boutique import and distribution company based in Toronto, Canada. I've spent years carefully curating a collection of thoughtfully designed  goods created by responsible brands from all over the world.  We've helped dozens of businesses launch their products in Canada and helped hundreds of retailers stock their shelves with sustainable goods.
I never ever wanted to sell "stuff." But a positive pregnancy test and a round of layoffs led me from the digital / television world to the struggling family business. A conversation with a good friend changed my worldview – and I reluctantly joined my husband in the warehouse. We agreed that I could change everything. We started over and rebuilt the Hip Mommies that we have today, a seven-figure small business based on values. Carefully vetting goods for originality, usefulness, multipurposeness, responsible manufacturing, eco-friendliness, and social good, I have learned a lot about the world of product-based business and have been delighted to have the opportunity to meet responsible creators and curators who are using their brands to create change.
And now I want to share all that I have learned with you, and hopefully pick up some new tips and tools along the way. I've been committed to making our business more intentional and sustainable and I am happy you are along for the journey. Let's learn how to do better, together.
 Jennifer Myers Chua – Toronto.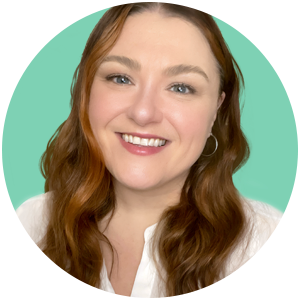 NEW Episodes
Every Second Tuesday
COST OF GOODS SOLD
Everywhere you get your podcasts.
You can find and follow Cost of Goods Sold on all of the major networks.